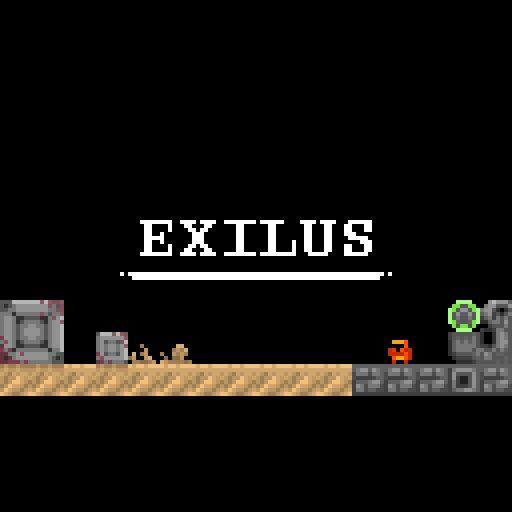 Exilus
A downloadable game for Windows
"Exilus" is a Sci-Fi Metroidvania-esc platformer.
Inspired by such games as Exile (1988) and Metroid (1986/1987/1988), you control a small pixelated spaceman trying to find his way off of a hostile planet while combating hostile invaders and exploring deep caverns and ancient ruins.
The game features two difficulty settings which change power-up locations and level design, adding some replay value, as well as an introduction/tutorial, and will encourage player exploration as opposed to linear game-play (at least to an extent).
The game also features a randomized powerup mode that changes the locations of most major upgrades and guns on a run-by-run basis.
There is a loose story-line in Exilus, with a simple introduction and epilogue playing before and after each new game. In-game text is minimal. The game was developed by a single developer over the course of a year between 2016 and 2017.
Download
Click download now to get access to the following files: