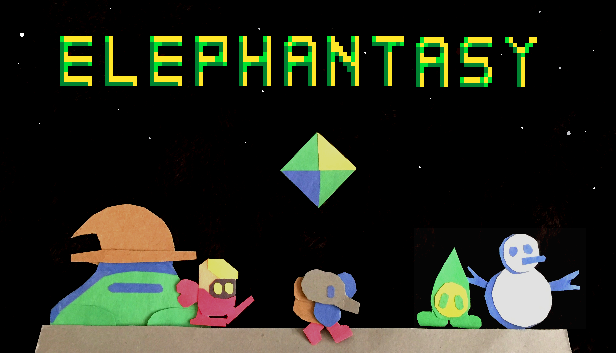 Elephantasy
Elephantasy Update 1.3: Bugfixes/Patches
---
Hey all! Just pushing out a little update to the game, since I spent some of last night & this morning trying to squash bugs. Hopefully it's worked!

Elephantasy v1.13:

- Fixed issue where Flames, Lanterns, and the Weird Pot would continue to generate particles while on the map screen, causing lag. They should no longer do this.

- Fixed issue with "Treasure!" encounter when bringing outside objects into the encounter. The boss will now trample outside objects, causing them to respawn at their starting location.
- Fixed issue where Bubble Spawners in final area would continue to spawn bubbles excessively while on the map screen. They should (hopefully) no longer do this.
- Changed default reaction to checking the map; the game will now take you to the room map first, and then give players the option to switch to the 3D map.

- Made players unable to continually spawn vines within Flames, which would previously cause mass particle creation and lag.



Files
Elephantasy Release Build_Itch.zip
33 MB
Dec 24, 2020