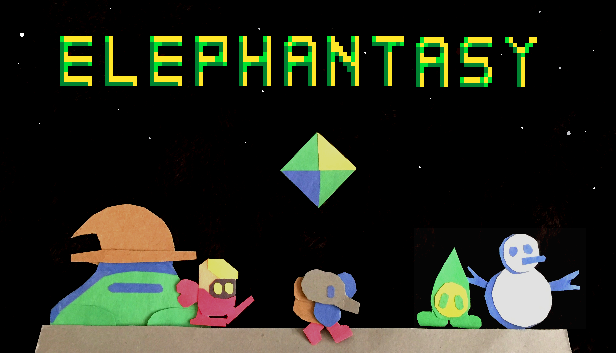 Elephantasy
Elephantasy Update 1.4-1.6: Bugfixes
---
Hey all! Small update to the game today in response to a particular bug that I've seen other folks encounter recently, and something I found in recent playtesting. Also, as a note, there have been a few smaller updates pushed recently which were also smaller bugfixes, which is why we've seemingly jumped from version number 1.3 to 1.6. The patchnotes for those updates will also be included here, for your convenience.

Enjoy, and as always, thank you!

Elephantasy v1.4-1.5:
- Fixed crash in the Ice Master encounter.
- Fixed minor dialogue issues in the Factory.
Elephantasy v1.6:
- Fixed issue where Moles could be collected multiple times due to an oversight. They should now be one-time collectibles as intended.
- Fixed issue with clipping into walls when climbing pots placed beneath overhangs. Walls should now stop your progress and allow you to walk out into an empty tile nearby.
Files
Elephantasy Release Build_Itch.zip
33 MB
Feb 25, 2021